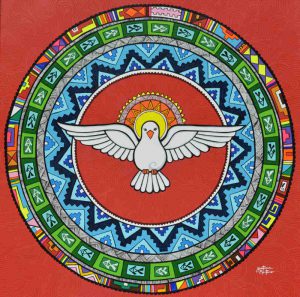 [Dieser Text auf Deutsch]
The Misa Criolla is an important testament to both Spanish and Latin American musical culture. With the Misa Criolla, composer Ariel Ramirez created an entirely new way of reconciling European and traditional Latin American culture.
The Misa Criolla Training is based on the Art for Peace – Path of the Heart principals, namely the realisation of a getting together through movement, meditation and dance with respect for different social, cultural and religious backgrounds. We work from a connecting universal spirituality, which deepens the dances and meditation of movement.
The Misa Criolla Training is offered in different countries by official Trainers. The training invites people who are interested in an in-depth experience of this Danced Prayer. It also provides the possibilty to teach the Misa Criolla in own groups.
As an official trainer I am trained by Nanni Kloke and qualified to offer Misa Criolla Trainings.
One of my central aims is to deepen the bodily experience of the dances and the music.
Movement meditations and bodywork to develop centeredness, alignment and focus, both help to become aware of the the vertical and horizontal connection in which we dance and in which we live. Connected in the circle as the symbol of unity we can open ourselves for the transforming power of the spiral, and let the music guide us towards a holistic experience, an opening of body, heart and spirit.
This Training is open to people with Circle Dance experience
Dates:

Es sind keine anstehenden Veranstaltungen vorhanden.